POST-PRODUCTION COLLABORATION PLATFORM
Multi-site enables all the features of Strawberry On-site, but spread across multiple locations. It allows an easy methodology for creative users to collaborate across multiple locations, each with its own storage infrastructure. It virtualizes geographically dispersed infrastructure at an editorial project level that is ideal for a distributed post-production team.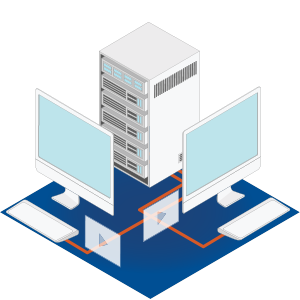 ISSUES OF DISTRIBUTED ENVIRONMENTS
When operating media workflows across multiple sites, it is typical for many sites to work autonomously.  This can be highly expensive as repetitive infrastructure and media duplication occurs. Strawberry Multi-site solves the issues of duplicated content and improves the utilization of infrastructure across sites. When assigning projects, all assets are universally available.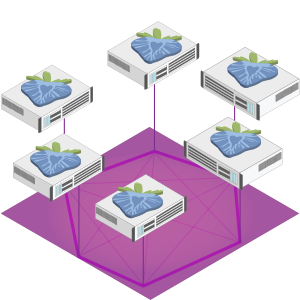 UNIFIED ENVIRONMENT ACROSS ALL SITES
Multi-site enables a single unified production environment across geographic locations. It can take the entire storage infrastructure, users, and projects within a distributed organization, and virtualize them as a single federated system. Administration overhead, errors, and costs are greatly reduced.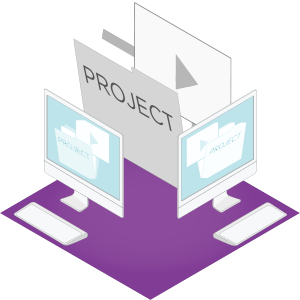 SEAMLESS CONTENT REPLICATION
A project is not limited to a site, workflow, or storage platform. A single project can be virtualized across a globally distributed infrastructure where users from different sites can be assigned. This means that media files no longer need to be replicated or distributed – everybody has access to the same media files. With full Avid bin locking and Adobe offline workflow support, NLE collaboration is seamless.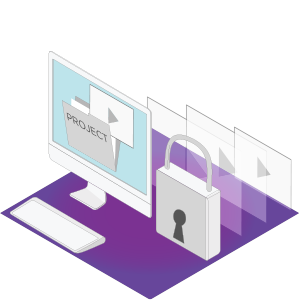 STANDARDIZED STRUCTURE & ACCESS
A major benefit of Strawberry is to standardize the process and enforce structure in the post-production chain. Users can be given different access rights and roles depending on their work function. Customizable templates guarantee consistent structure for all stakeholders & projects, eliminating guesswork and prep time.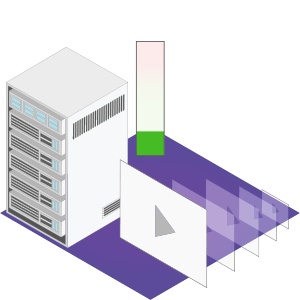 REDUCTION OF ON-PREMISE FOOTPRINTS
With Multi-site, media files do not need to be duplicated between sites. Coupled with Strawberry's deduplication tool, the net result is a reduction in required on-premise infrastructure with all the associated cost savings. Strawberry also enforces media ingest rules that prevent users from filling shared storage with their own media that will become ineffectively managed or shared.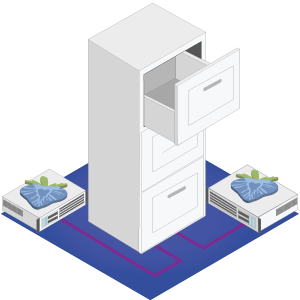 Multi-site offers facilities the opportunity to have a single unified archival that can be built on LTO libraries, nearline or cloud storage. As projects are self-contained, archiving them is a single click action, even if files are distributed across different physical sites. With the asset management features of Strawberry, media files can be quickly searched and reutilized.
DO YOU WANT TO LEARN MORE?